Katie Nelson
Inver Hills Community College
I regularly use the PBS/Frontline film Woman's Kingdom in my classes to introduce material on marriage, family and kinship. The film presents the matrilineal ethnic minority of China the Mosou, focusing on the practice of "walking marriage" and their matrilocal family structure. The film also highlights the pressures that are affecting change among the Mosou including environmental degradation, tourism, and the penetration of the cultural values of the Chinese Han majority.
I have also used the film to highlight the theme of human agency. Near the end of the full-length version of the film we learn that the main protagonist in the film, Chacuo, resists her own cultural norms by choosing to live with her daughter's father, a Han man she met when he visited her community as a tourist. The couple have no plans to marry, yet remain committed to one another, bucking the expectations of both of their families and cultures. Their non-traditional partnership is an illustration of how in all societies people have the ability to conform to, resist and even transform their culture's expectations of them.
The short length of the film (20 minutes) is long enough to provide sufficient cultural context and depth yet it does not take up the entire class period.
→ Link to the film: http://www.pbs.org/frontlineworld/rough/2005/07/introduction_to.html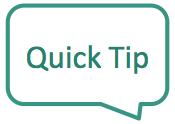 Try searching for the film on YouTube. The image quality seems better on the YouTube versions and the PBS site no longer appears to be supported.
---
Katie Nelson is Instructor of Anthropology at Inver Hills Community College, where she also serves as the Interim Director of Diversity. Her current research focuses on identity, belonging and citizenship(s) among migrant and undocumented populations in the U.S., Mexico and Morocco. She is particularly interested in examining how migrants forge a sense of identity and belonging in the contexts of national discourses that problematize their presence. She serves as the chair of the Teaching Anthropology Interest Group and recently authored a chapter in the new open-access textbook Perspectives: An Open Introduction to Anthropology. https://orcid.org/0000-0001-6350-8475